Locally owned independent insurance agency serving both North Dakota and South Dakota
At Western Frontier Insurance Agency, we offer a full range of insurance products to protect your home, autos and business, as well as farm and ranch property.
Home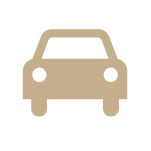 Auto
Farm
Crop
---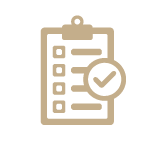 Business
Flood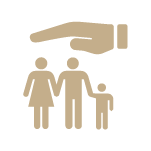 Life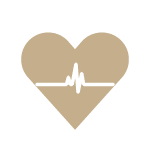 Health
---
---
Bowman News
Good morning! Summer is in full swing and we are all very busy running around and enjoying the nice weather. Don't forget about your insurance. Home and auto quotes can be done anytime and I would love to go to work for you. You can usually give me all the information that I need via a text message or phone call or we can meet in my office anytime you'd like.

I will be out an about this afternoon so drop me a text at 701-206-0749 and we can get together. Quotes are always FREE and there is never an obligation to switch to our agency. It's a "win-win" situation for you and I will do all the work.

Ty Dix, Agent
701-523-4333(office)
701-206-0749(cell/text)
tdix@westernfrontierins.com ... See MoreSee Less
Hazen News
Watch and cheer for the Hazen Babe Ruth squad at state live on YouTube.
Good luck guys!!! ... See MoreSee Less
High School & College Sports Online
The Hazen Lumber Kings defeat the Beulah Twisters 19-14 to claim the District 5 Championship! The Lumber Kings advance to the 2020 ND Babe Ruth Class B Tournament in Kindred on July31-August 4th. ... See MoreSee Less
Final results for the 25th annual Dakota Walleye Classic!

Congratulations to Team #118 Chris Haustad and Ryan Subart with a 10 fish total of #38.90 to win the 2020 Dakota Walleye Classic!!!

First day leaders Team #118 Chris Haustad and Ryan Subart won $500

Big Fish day 1 Team #72 Casey Dodgson and Logan Clark won $1000

Big Fish day 2 Team #150 Rob Moore and Mitch Weigum won $1000

The team in 25th place, in celebration of the 25th year of the tournament won #1000. This went to team #143 Christ Marshall and Chad Marshall ... See MoreSee Less
2020 DWC
25th annual Dakota Walleye Classic
Day one total fish caught, 550.
Day one total weight caught, 1198.93#.
Day one big fish, 7.91#
Day one leaders, 22.54# on 5 fish.
20 teams turn in zeros. ... See MoreSee Less
Line crews are still repairing damage caused by last night's storm. Thank you, linemen and support staff, for working to restore the system and keep the people in our communities safe. We also thank those of you who left messages of support. Fixing the system is a team effort, and we are proud of the team we have here at Roughrider. We are your local, hometown Touchstone Energy Cooperative, and we are working hard to serve you. ... See MoreSee Less
Timeline Photos8 AM Severe Storm Update: The storms will begin by early evening in eastern Montana and sweep across the state overnight. Threats include gusts to 80 mph, 2" hail, tornadoes, and torrential downpours. More updates to come... ... See MoreSee Less
HAPPY SUMMER! It's officially the 1st Day & time to enter WRT's Photo Calendar Contest!

Shout out to WRT member Jesse Flath / Western Frontier Insurance Agency of Hazen for already submitting this summer inspiration! ... See MoreSee Less
Congratulations to The Hub Hazen location on their Grand Reopening week. ... See MoreSee Less
---
Hettinger News
Our office in Hettinger will be closed on July 3rd to celebrate the July 4th weekend holiday! We will see you Monday July 6th - Have a Happy and Safe 4th Of July!!! ... See MoreSee Less
As of today, April 3, 2020, we are locking our doors so we can help control the spread of Covid-19 and control access to the our building to keep our employees safe. We ARE NOT closing and will still be available Monday through Friday from 8:30 AM to 5:00 PM to make changes, turn in claims and even do new quotes. If you have a payment to be made, please at this time drop it in the mail to us at PO Box 110, Hettinger.

During this time we will not be doing any face-to-face renewal visits as we normally do, so if you have any questions or changes please call us at 701-567-8000 or send us an email.

Stephen Hedstrom - (cell) 701-928-1130
Corie Lien - (cell) 701-567-3850
Office Phone: 701-567-8000
Office Fax: 701-567-8001

Stephen - shedstrom@westernfronterins.com
Corie- clien@westernfronterins.com

Thanks for your business and we wish you all the best during this unprecedented time. Be patient and listen to our government & health officials and we will all make it through! ... See MoreSee Less
As of now we are keeping normal hours at the office, but due to the COVID-19, we understand that people are more and more taking the status of Shelter In Place, we do have many other options to contact us with questions, concerns, payments and any insurance updates. You can call the office at 701-567-8000, you can also email Steve at shedstrom@westernfronterins.com or Corie at clien@westernfrontierins.com. If you find that you are in a situation due to illness or loss of employment, please contact our office. Some of our companies have started to work with insureds that are being hit the hardest right now and are not able to make payments at this time. Please be safe, and know we are here to help in any way we can! ... See MoreSee Less
BE SAFE!! REMEMBER TO TURN ON YOUR HEADLIGHTS TODAY IN THE FOG!!!!!! ... See MoreSee Less
Western Frontier Insurance office in Hettinger will be closed on Friday, April 19th in observance of Good Friday and the Easter holiday. Have a wonderful weekend! ... See MoreSee Less
Good Luck to the Region 7 Champions the Lady Nighthawks at State Class B Basketball Tournament!Play hard and have fun! 💙💙 ... See MoreSee Less
Steve and I would like to wish everyone a Happy Thanksgiving! The office will be closed Thursday 22nd and Friday 23rd. Have a safe and wonderful weekend! ... See MoreSee Less
If there are still insureds out there that have NOT had that first call to set up an appointment for inspection on your hail damage, give us a call at the office. The adjustors are working hard to reach everyone, but some people they have not been able to connect with, so let us help you and get that appointment set up and inspection done!!!!! 701-567-8000 ... See MoreSee Less
ATTENTION CLIENTS - we do have adjustors currently in town and working down their claims list. There were ALOT of claims last week, they will get to everyone, I promise! They will give you a call when they are ready to see your damage. I KNOW it hard to wait for that call, but it will be coming!!!! ... See MoreSee Less
Washburn/Wilton News
We are open for business but I will strive to do most interaction over the phone, text, or email.

I can help you with your insurance questions or billing issues. Please feel free to contact me however is most convenient and safe for you during this time.

Tammy Stein-Dockter, Washburn office

Phone: 701-462-8404
Cell: 701-527-6043
Email: tstein-dockter@westernfrontierins.com ... See MoreSee Less
Western Frontier Insurance Agency of Washburn & Wilton ... See MoreSee Less
Western Frontier Insurance Agency of Washburn & Wilton's cover photo ... See MoreSee Less
Yes we have moved!
1304 Northgate Rd in Washburn!
I will be in Washburn this week and we will be open 8:30 Monday morning.
We are busy between the move and helping with the workload in the Wilton office (we are hiring a CSR if interested). I will be back in Washburn daily once this happens! Thank you for your support...we are excited for things to come! ... See MoreSee Less
WESTERN FRONTIER INSURANCE

Southwest Insurance Agency opened in 2001. Later, in 2007, they changed their name to Western Frontier Insurance Agency, Bowman, ND. They now have five locations throughout Western North Dakota to best serve their clients.

701.523.4333
westernfrontierins.com
105 S Main
Bowman, ND ... See MoreSee Less
The following is a helpful article from EMC Insurance Companies: What Is Hydroplaning?

Hydroplaning can happen when water flows between your car's tires and the pavement. The water prevents tires from gripping the road, which can lead to a loss of steering control and accidents. The effects of hydroplaning are similar to the loss of control drivers experience when driving on icy streets. It may feel like your vehicle is floating and that you have no control over the direction you are heading. For a description of how and why hydroplaning occurs, watch this short video.

Prevent Hydroplaning

"There are ways to prevent hydroplaning," says EMC Senior Engineer Jim Stotser, "starting with good vehicle maintenance, and following up with training drivers how to handle situations where hydroplaning may occur." These include:

1. Checking your tires. When performing maintenance, make sure tire tread is in good condition and tires are inflated correctly. The lower your tire inflation and thinner the tread, the greater the possibility of hydroplaning. That's because deeper tire grooves scatter the water you drive through, allowing for better traction. Rotating tires frequently and replacing them as needed keeps you safer on all roadways, but especially on those that are water- or ice-covered.

2. Understanding the dangers. It's not just heavy rains and deep puddles that cause hydroplaning.One of the most dangerous times for hydroplaning is within the first 10 minutes of a rain shower. Raindrops mix with dust and oils on the road, and the combo makes a very slick surface. Driving through a large puddle or an area of standing water—even if it's not raining and the streets aren't fully wet—can also create conditions for hydroplaning.

3. Driving slower and hanging back. Slowing down is the safest move when the pavement is wet. Not only will you have better visibility, but the slower you drive, the less likely you are to hydroplane. That's because tires get better traction on wet pavement at lower speeds. How much slower to drive depends on how much rain, the type of pavement and your tire condition. Some experts say that hydroplaning is rare at speeds as low as 30 mph, others suggest 45 mph as a sufficiently safe speed when the pavement is wet. Leave more space between your vehicle and those ahead of you, as it will take longer to stop your vehicle when the pavement is wet. When driving 35 mph on wet pavement, it may take 120 feet or more to come to a stop, while dry-road stops take only 60 to 100 feet.

4. Turning off cruise control. Driving with cruise control on can cause your tires to spin faster if you start to hydroplane, so turning this feature off is a proactive move. Jim also recommends that truck drivers avoid using Jake brakes when driving on wet pavement.

5. Changing lanes if possible. Jim notes that right lanes often have deeper depressions that collect rainwater and those dips can collect enough water to cause hydroplaning. Outside lanes bounded by curbs may also funnel more water flow, which can lead to an increased hydroplaning risk. Freeway exit and entrance ramps also pose a similar water-flow danger. When water combines with the sharp curves of ramps, you can easily lose control of your vehicle. His advice: Slow down when entering a ramp when the pavement is wet.

If you do begin to hydroplane, take your foot off the accelerator, continuing to steer toward the course of the road and remaining calm. ... See MoreSee Less
Thank you to our farmers...be careful out there!Holy cow! KFGO listener Dave Bjorge of Buxton, N.D., sent this photo of his Case IH combine burning. Noboby was injured, thankfully. The combine didn't fare so well. ... See MoreSee Less
10 things drivers have to pay for when they only have minimum liability insurance |... ... See MoreSee Less
Comparison of Bismarck's Weather in October 2013 and 2014 Will Shock You | Hot 975 ... See MoreSee Less
III - Coverage for Jewelry and Other Valuables ... See MoreSee Less
III - Coverage for Jewelry and Other Valuables
A standard homeowners policy includes coverage for jewelry and other precious items such as watches and furs. These items are covered for losses caused by all the perils included in your policy such as fire, windstorm, theft and vandalism. However, there are special limits of liability for certain i...